What is a Campaign Manager?
A Campaign Manager is your primary contact at the brand or agency that you are partnering with for your activation.
How do I contact them?
If you have questions or updates regarding your partnership, you can reach out to your Campaign Manager within the Campaign Details page of your Creator Dashboard.
Look for the Send Message or

button in the top right hand corner of your Campaign Details page.

Clicking on this button will open a conversation with your Campaign Manager.
Once your Campaign Manager has responded to your message, you'll see the Send Message button switch to a notification: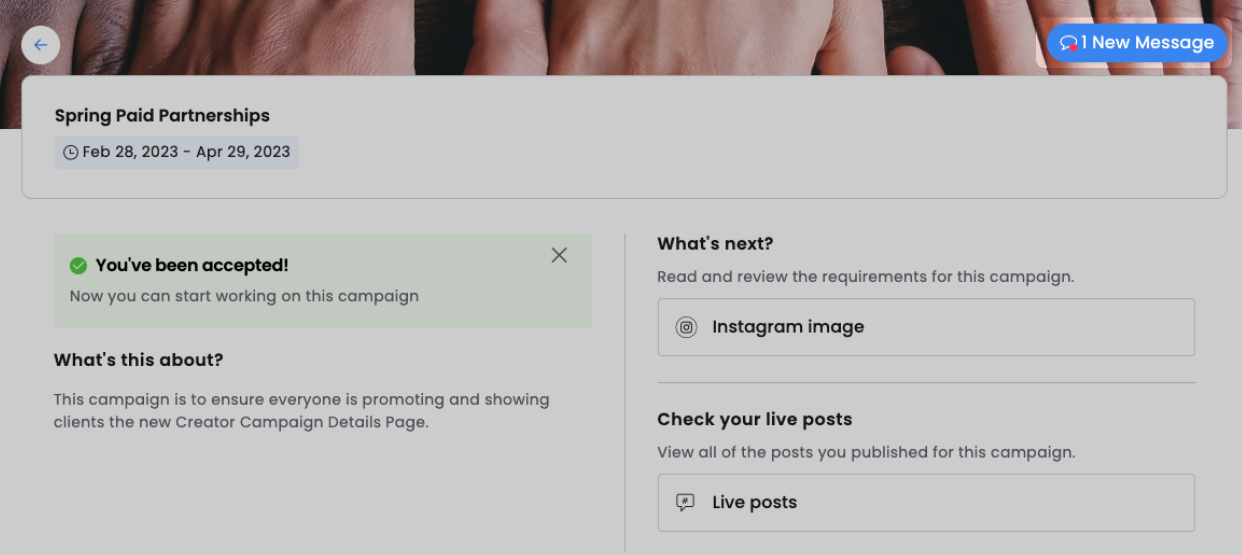 Additionally, you'll also receive an email notifying you that you've received a response. You can choose to continue the conversation by replying to this email or by sending another message from your Campaign Details page.
You can also access all of your message threads across all of your Campaigns via the Messages tab in your Dashboard home page: