Campaign Requirements are the tasks that your partnering brand or agency is asking you to complete to fulfill the terms of your partnership. You can see your Campaign Requirements listed on your Campaign Details page.
For the example below, you'll notice that the Campaign Details page contains 2 requirements listed under "What's next?" — here, the Campaign Manager is requesting that you publish an unboxing video as well as a mention on your Twitch stream: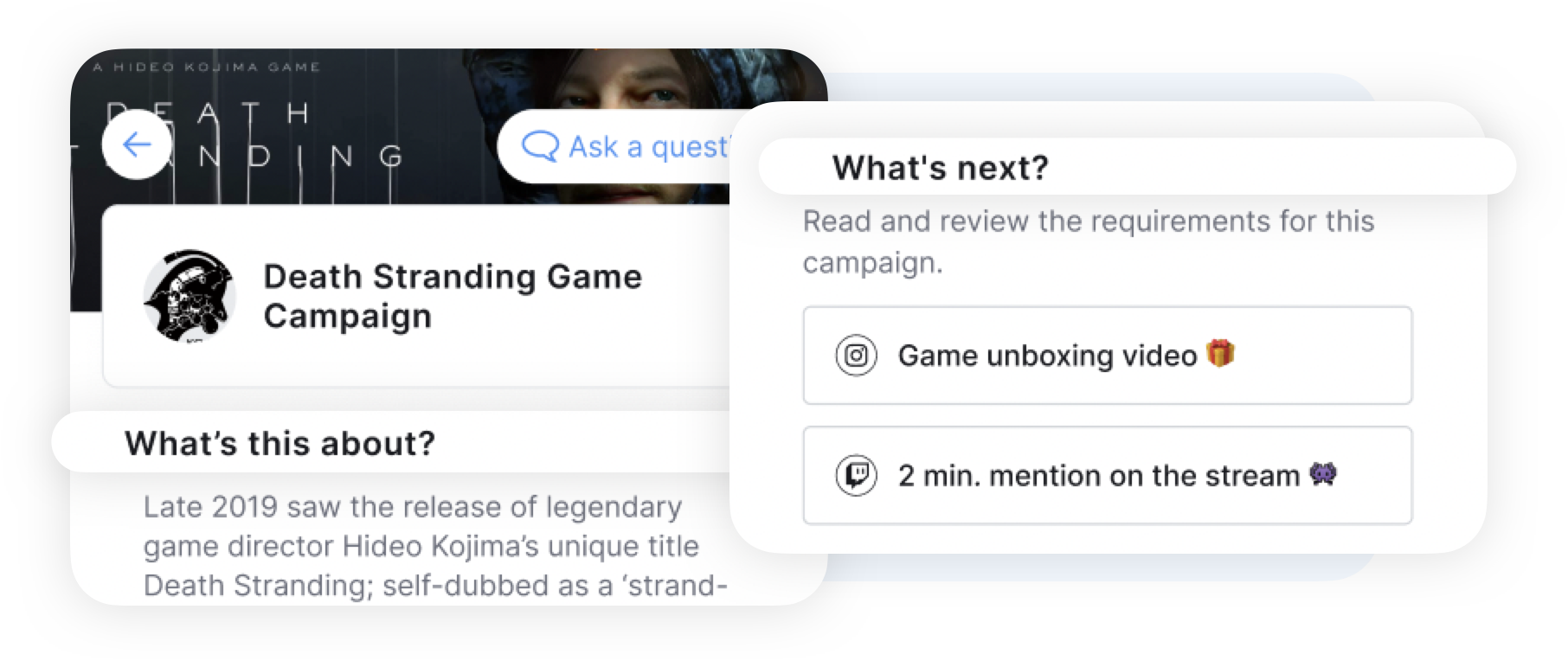 💡Tip
You can click on each requirement to upload your posts. Learn more about uploading content here.