If you're collaborating with a brand or agency on Campaigns where you'll be paid for your participation, you can see the details of your payments through your Creator Dashboard.
Checking your Payment Status
You can check for payment updates through the What's New section in your Creator Dashboard. Here's an example of what that might look like:
Checking your Payment History
You can also view a history of all your transactions along with the associated payment statuses through your Dashboard's Profile Information > Payment History tab: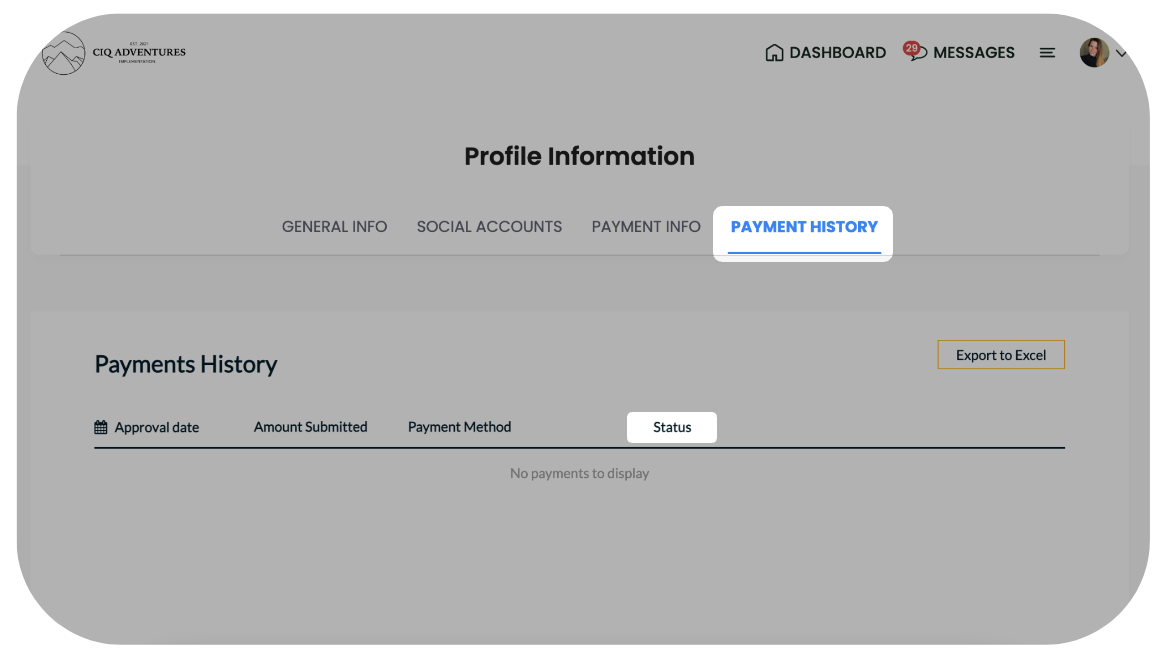 Note: Your Profile Information page is accessible by clicking the profile image in the top right hand corner of your Dashboard.
Accessing your Payment Invoices
Depending on your partnering brand or agency, you may be able to download your invoices directly from your Profile Information > Payment History tab: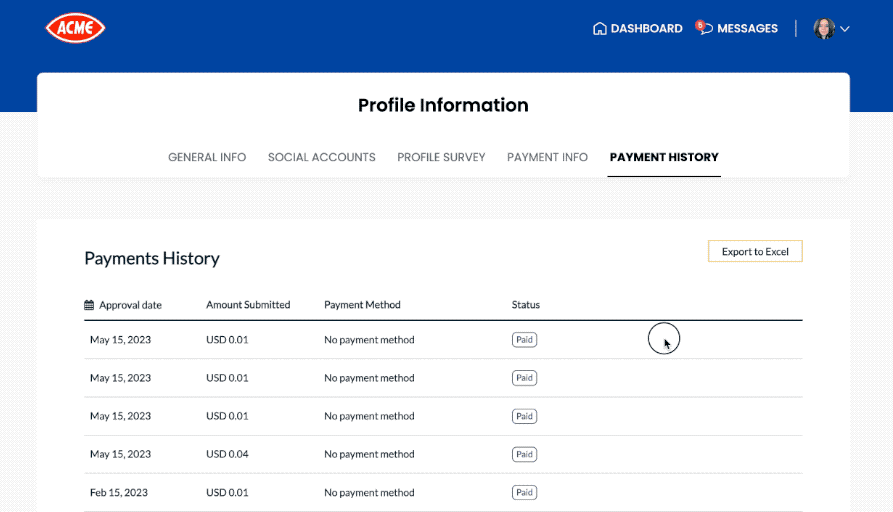 In your Payment History tab, click the Next, or button, next to a transaction.
Click the Download PDF, or , button.
Name your file and select a folder on your device.
Click Save.
Note: If the option to download the invoice from your Creator Dashboard is not available, please reach out to Support to request the file.