⚠️ Warning
A Professional Account is required to link your Instagram profile to your Creator Dashboard.
What is a Professional Instagram account?
Professional Instagram accounts provide additional features that help Creators and publishers manage and measure their business on the platform. There are two types of Professional accounts: Business and Creator. Both of these types of accounts provide additional analytical insights into your profile's content performance and audience data.
How do I change my account type?
Begin by opening the Instagram app on your mobile device
In the bottom navigation bar, tap your profile picture on the right. 
Tap on the top right.
In the menu, tap (or Settings).
Select   (or Account), in the Settings menu.
Scroll to the bottom and tap Switch to Professional Account.
Tap Continue after reviewing all the details.
Go through the setup process, which will include choosing between a Business or Creator account: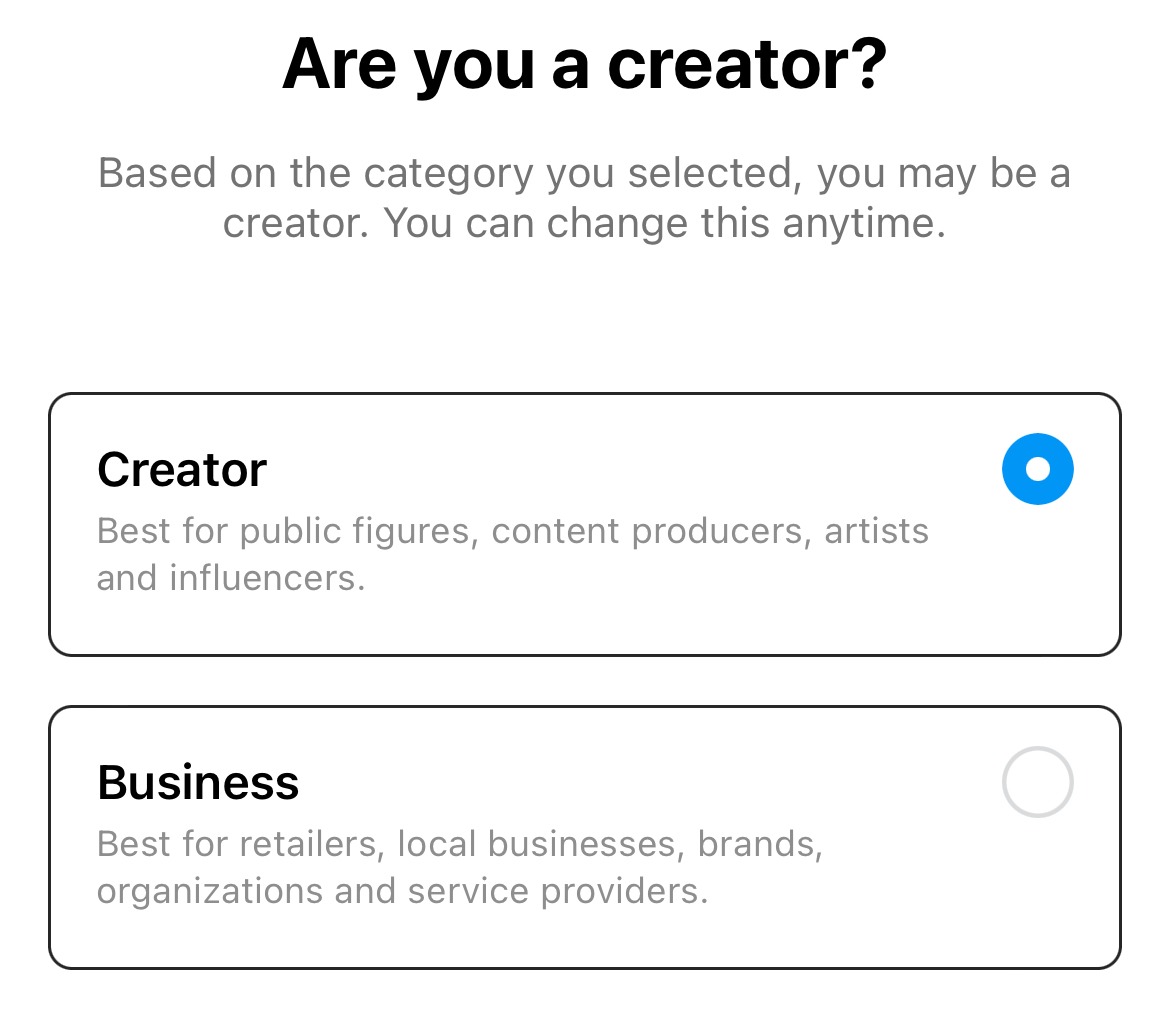 Now that you've switched to a Professional account, you can head over to your Creator Dashboard Link Accounts page to connect your Instagram profile!